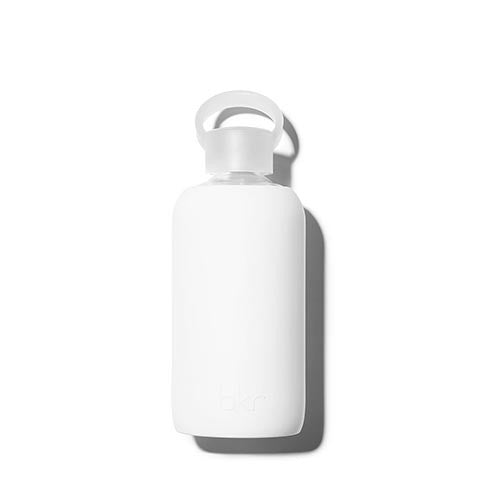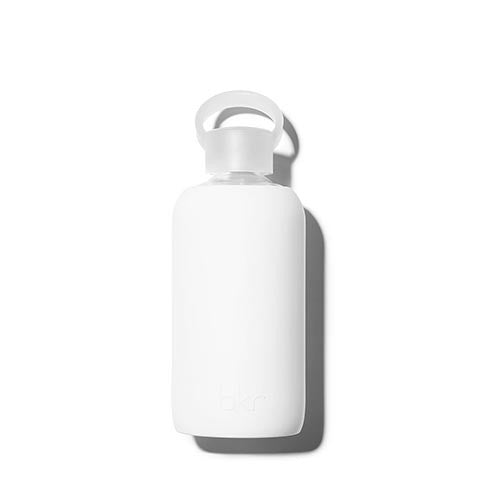 BKR
WINTER 500 ML (LITTLE)
Inspired by the mystery and possibility of the future, lounging on white leather-upholstered chairs and sofas, tapping your faux ash into gilded ashtrays, white cape-coats with furry hoods, catching snowflakes in your mouth. Memories are what warm you up from the inside.
- limited edition glass water bottle.
- perfect for: everyday, in the car, gym time.
- 500mL/16oz. 7.9" tall, 3.1" wide, 0.8" opening.
- weighs just under 1lb, with water ~2lb.
- small opening for no-spill sipping.
- bottle: glass + silicone. BPA-free, phthalate-free, fits most cup holders.
- cap: no-leak, BPA-free, phthalate-free plastic with silicone seal.
- dishwasher safe on top rack, store with cap off, don't freeze or microwave. 
- 90-day warranty.
- 100% adorable + addictive.