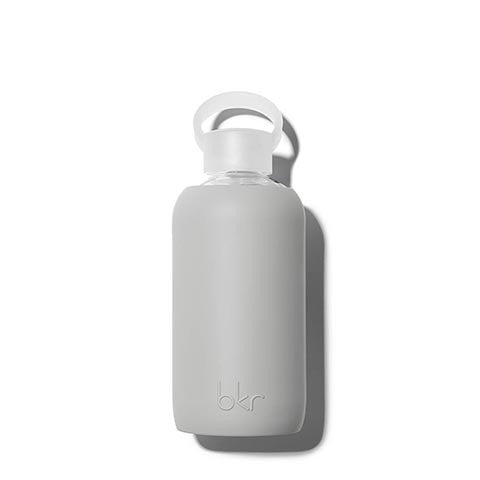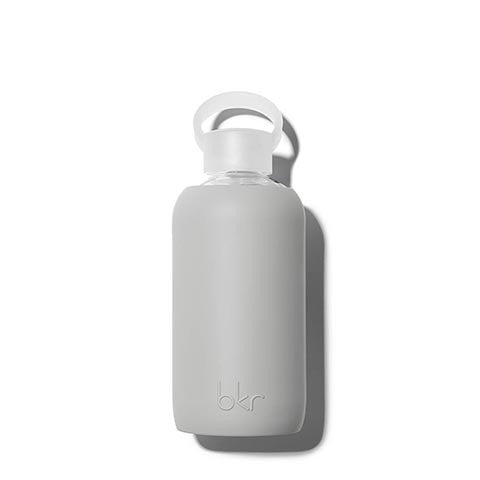 BKR
LONDON 500 ML (LITTLE)
Inspired by rays of light through the fog, the lobby of the Tate modern, rainy days, Earl Grey with milk. If you are not too long, I will wait here for you all my life.
*Opaque cool light grey.
- limited edition glass water bottle.
- perfect for: everyday, in the car, gym time.
- 500mL/16oz. 7.9" tall, 3.1" wide, 0.8" opening.
- weighs just under 1lb, with water ~2lb.
- small opening for no-spill sipping.
- bottle: glass + silicone. BPA-free, phthalate-free, fits most cup holders.
- cap: no-leak, BPA-free, phthalate-free plastic with silicone seal.
- dishwasher safe on top rack, store with cap off, don't freeze or microwave. 
- 90-day warranty.
- 100% adorable + addictive.