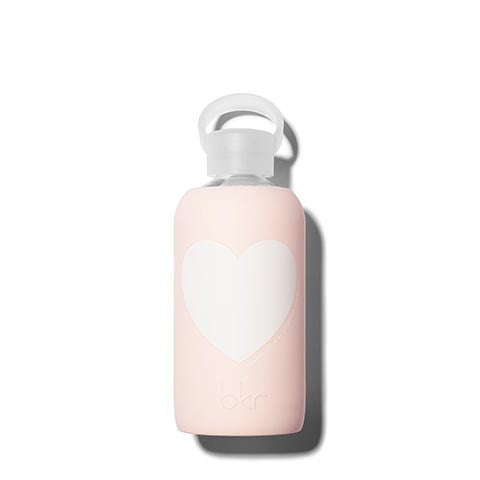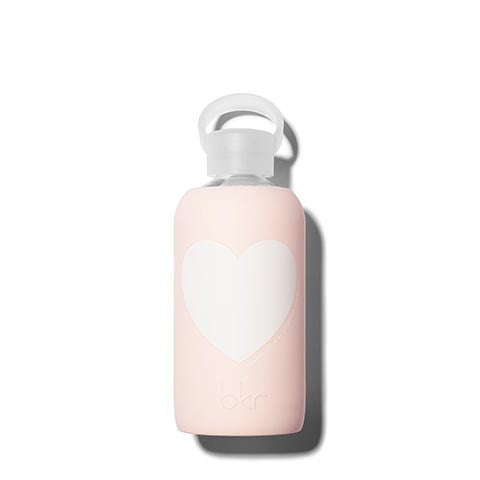 BKR
TUTU TEXT HEART 500 ML (LITTLE)
Inspired by this one guy's horrifying acceleration of what should have been a purposefully slow dance of carefully unfolding truths and eventually actually knowing each other. Please, there should be at least five levels of intimacy between the initial impression that you woke up like this and the gross reality that everyone poops. Too soon.
*Opaque ballet pale pink with a white heart and text.
- limited edition glass water bottle.
- perfect for: everyday, in the car, gym time.
- 500mL/16oz. 7.9" tall, 3.1" wide, 0.8" opening.
- weighs just under 1lb, with water ~2lb.
- small opening for no-spill sipping.
- bottle: glass + silicone. BPA-free, phthalate-free, fits most cup holders.
- cap: no-leak, BPA-free, phthalate-free plastic with silicone seal.
- dishwasher safe on top rack, store with cap off, don't freeze or microwave. 
- 90-day warranty.
- 100% adorable + addictive.