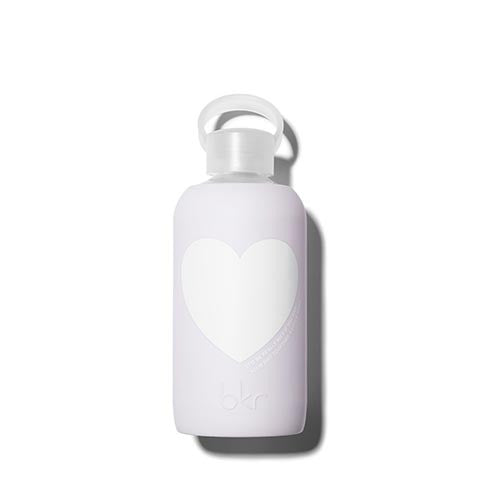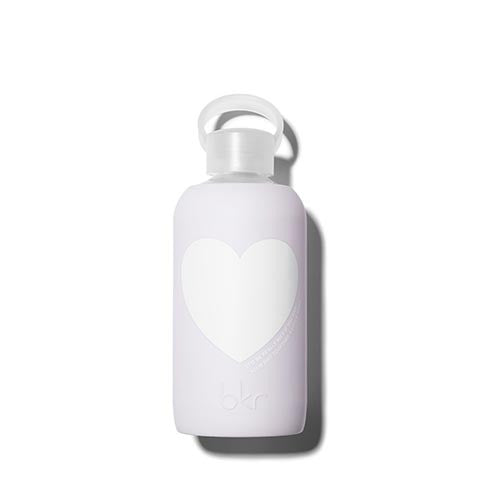 BKR
LALA TEXT HEART 500 ML (LITTLE)
Inspired by the super gorgeous bad boy narcissistic man-child who pretends he knows everything about everything, rarely has toilet paper, flirts with other people on social media, gets scared off by an intense range of emotions, never actually takes you out on a date, chews with his mouth open, doesn't apologize for anything, burps and makes you feel like you're his mom. K thx so bored bye.
*Opaque lavender fog with a white heart and text.
- limited edition glass water bottle.
- perfect for: everyday, in the car, gym time.
- 500mL/16oz. 7.9" tall, 3.1" wide, 0.8" opening.
- weighs just under 1lb, with water ~2lb.
- small opening for no-spill sipping.
- bottle: glass + silicone. BPA-free, phthalate-free, fits most cup holders.
- cap: no-leak, BPA-free, phthalate-free plastic with silicone seal.
- dishwasher safe on top rack, store with cap off, don't freeze or microwave. 
- 90-day warranty.
- 100% adorable + addictive.