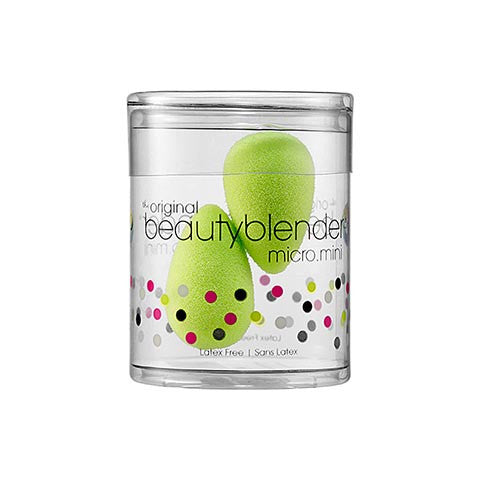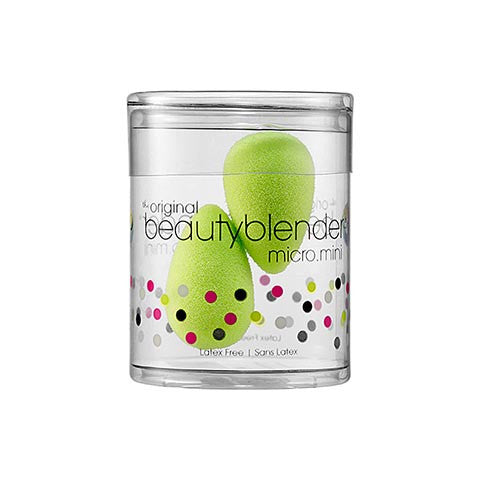 beautyblender
beautyblender® micro.min
What it is:
A duo of mini sponge applicators that double in size once wet—making them easy to contour, highlight, and precisely apply makeup onto the smallest parts of the face.

What it does:
This makeup blender lets you perfect makeup application in the inner eye corners, brow bones, sides of nose, cheeks, and more. Designed with exclusive beautyblender® material and one fourth the size of the original sponge, these non-disposable micro.mini sponges are the perfect tool for concealing small areas. Simply wet them so that they increase in size so that you can highlight and contour your face and ensure less makeup waste.

What else you need to know:
This product is an Allure Best of Beauty winner. These two micro.mini sponges feature an open cell structure that fills with a small amounts of water when wet. This allows the sponge to be "full" so that the product sits on top of the sponge rather than being absorbed, allowing you to use less product every time. When wet, beautyblender doubles in size and becomes even softer, returning to its original size once it air dries.
Suggested Usage:
-Wet beautyblender® with water.
-Squeeze out the excess liquid, using a towel if available.
-Bounce primer, foundation, powder, cream blush, or any other complexion product across the face for flawless results