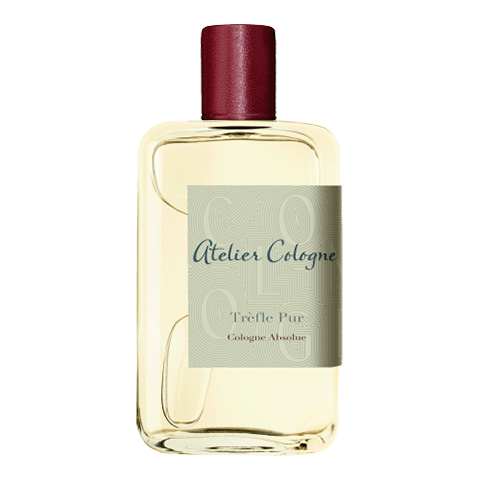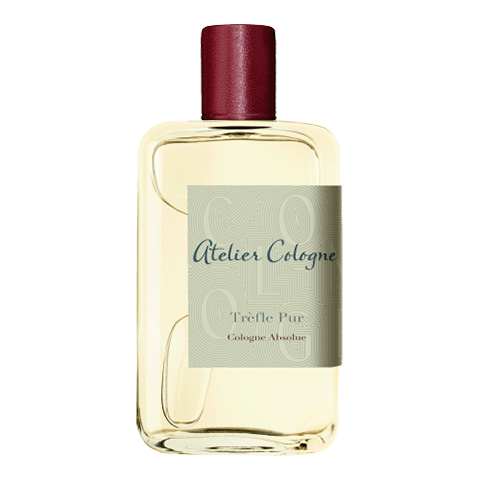 Atelier Cologne
Atelier Cologne Trèfle Pur Cologne Absolue Pure Perfume 200 ML
SOLD IN STORE ONLY
Trèfle Pur, a landscape of vitality, surrounds violet leaves in green woods, freshly cut grass, and dewy earth. Complete with a handcrafted leather cap and a removable pump that allows for splash or spray use, this cologne brings to mind moments of enlightenment and happiness.

"He had a good feeling about it. That's the thing about luck, you feel it or you don't. This moment, he felt it. He found the morning's rain had left everything looking greener and a bit sharper, like he was seeing it all for the first time, and he headed off with a spring in his step."

Notes:
Bitter Orange, Cardamon, Basilic Clover Absolute, Violet Leaves, Tunisian Neroli, Patchouli Moss, Musk.
Style:
Lucky. Trouble-free. Lively.
Inspired by the original eau de cologne recipe—created in 1709 from a mixture of citrus and herbal ingredients—Atelier Cologne is a perfume house dedicated to colognes with character. The house's master perfumers blend unexpected and rare extracts with signature fresh citruses to create distinctive and long-lasting scents. Each rich, strongly-concentrated formula draws from unique individual moments, capturing treasured emotions and powerful memories.