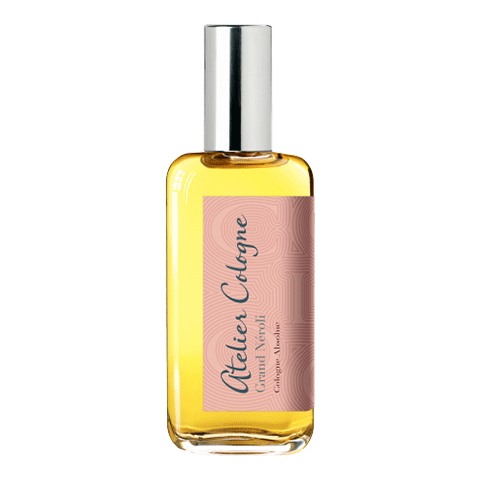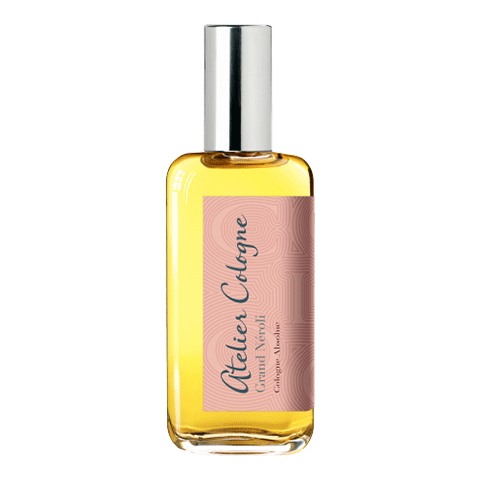 Atelier Cologne
Atelier Cologne Grand Néroli Cologne Absolue Per Perfume 30 ML
SOLD IN STORE ONLY
Grand Néroli, a romantic ingénue, wraps elegant orange blossom flower around layers of clean herbal notes, warm musks, and addictive vanilla. Complete with a handcrafted leather cap and a removable pump that allows for splash or spray use, this cologne brings to mind exhilarating moments of anticipation.

"The windows were thrown open to let in the afternoon sun, along with a breeze of orange blossoms. She secured fresh flowers into her hair and her eyes sparkled with excitement and anticipation. She had been a whirl of precise motion in her final preparation and took pause to dream about the moment to come."

Notes:
Orange Blossom Flower, Herbs, Musk, Vanilla.
Style:
Exciting. Addictive. Stimulating.
Inspired by the original eau de cologne recipe—created in 1709 from a mixture of citrus and herbal ingredients—Atelier Cologne is a perfume house dedicated to colognes with character. The house's master perfumers blend unexpected and rare extracts with signature fresh citruses to create distinctive and long-lasting scents. Each rich, strongly-concentrated formula draws from unique individual moments, capturing treasured emotions and powerful memories.