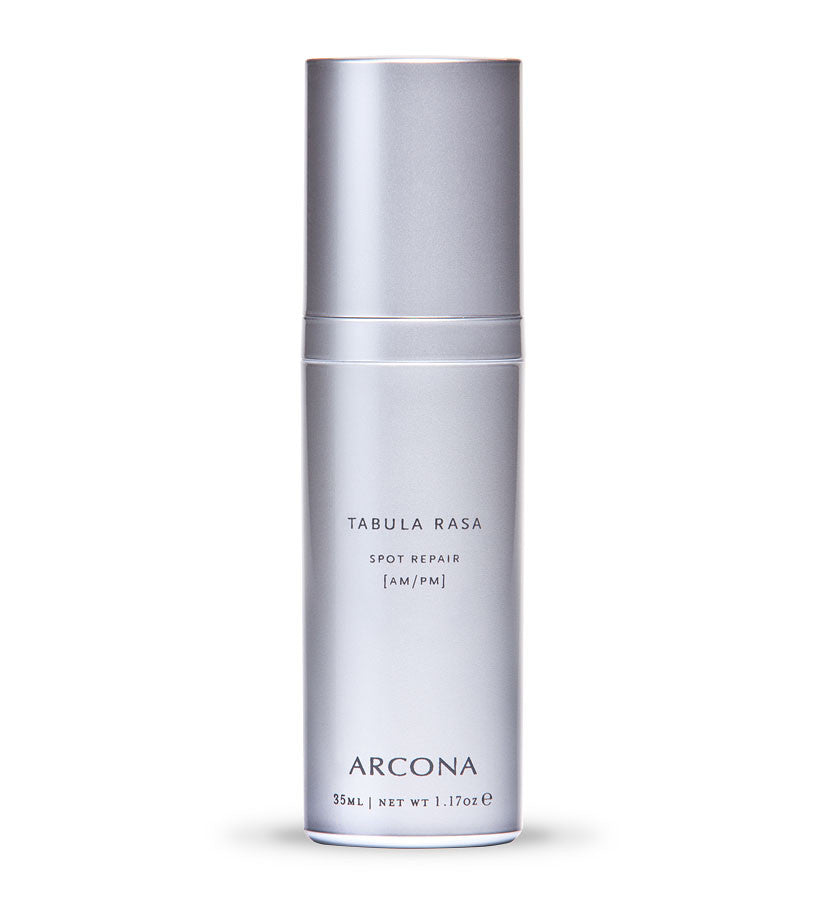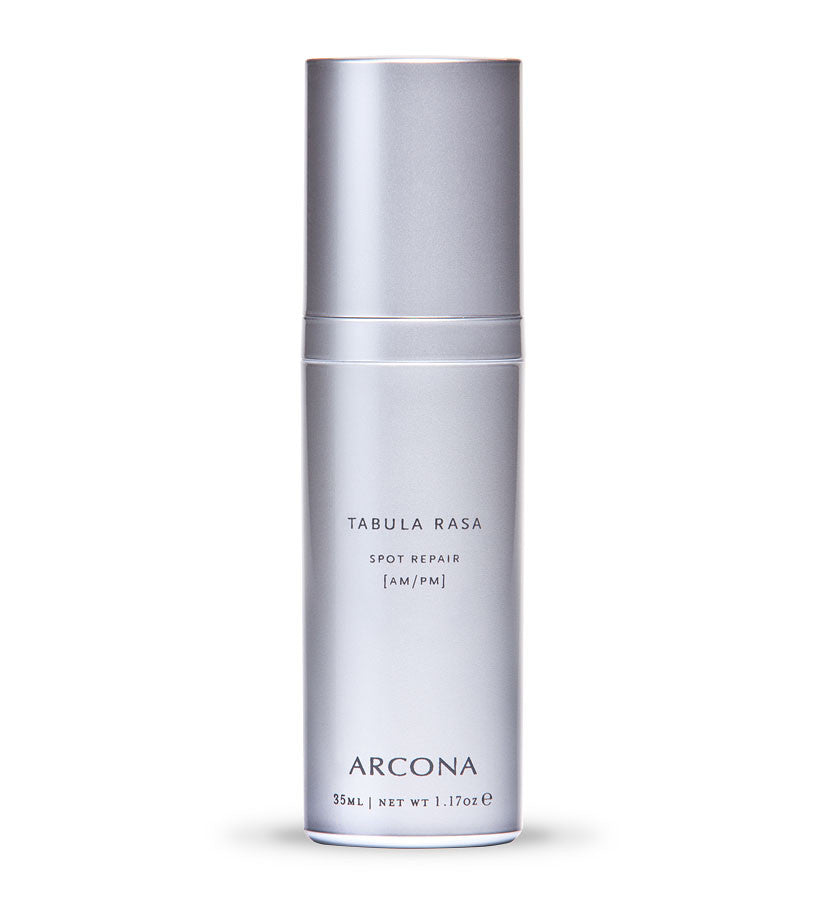 Arcona
Arcona Tabula Rasa
SKIN TYPE: Oily Problem
FUNCTION: Treatment
USE: AM / PM
PH LEVEL: 3.73
Spot specific acne fighting formula heals blemishes and reduces enlarged pores, soothes ingrown hairs and razor burn. Exfoliate, unclog pores, combat skin eruptions and kill bacteria with lactic acid. Stimulate cell renewal with allantoin and grape seed extract. Cleanse and increase circulation with naturally antiseptic witch hazel.
Benefits
Especially effective for helping to reduce excessive oil production.
Controls oil production.
Prevents ingrown hairs and sooths inflammation.
Clarifies the skin and kills bacteria.
2% Lactic Acid exfoliates and has antimicrobial benefits.
2% Salicylic Acid (Acetyl) helps clear congested pores and helps combat acne, breakouts and ingrown hairs.
Directions
Use daily as needed: Apply sparingly with a cotton swab to problem areas.
Ingredients
Alcohol Denat., Aqua (Water), Glycerin, Lactic Acid (L), Acetylsalicylic Acid, Camellia Sinensis (Black Tea) Leaf Extract, Vitis Vinifera (Grape) Seed Extract, Aloe Barbadensis Leaf, Hamamelis Virginiana (Witch Hazel) Water, Menthol (L), Allantoin
Notice
A notice from ARCONA to pregnant or nursing women: All topical skincare should be reviewed with your respected physician. Generally speaking, it is recommended for pregnant or nursing women to avoid the following active ingredients in topical skin care applications: Retinol and Salicylic Acid. ARCONA products containing these active ingredients are: Golden Grain Gommage, AM Acne Lotion, PM Acne Lotion, Peptide Hydrating Complex, Vitamin A Complex, Tabula Rasa, Tabula Rasa Pads, Raspberry Clarifying Bar Raspberry Clarifying Pads, Raspberry Resurfacing Peel, Wrinkle Repair GF Complex, Advanced "A" Serum and Fruit Enzyme Body Scrub.