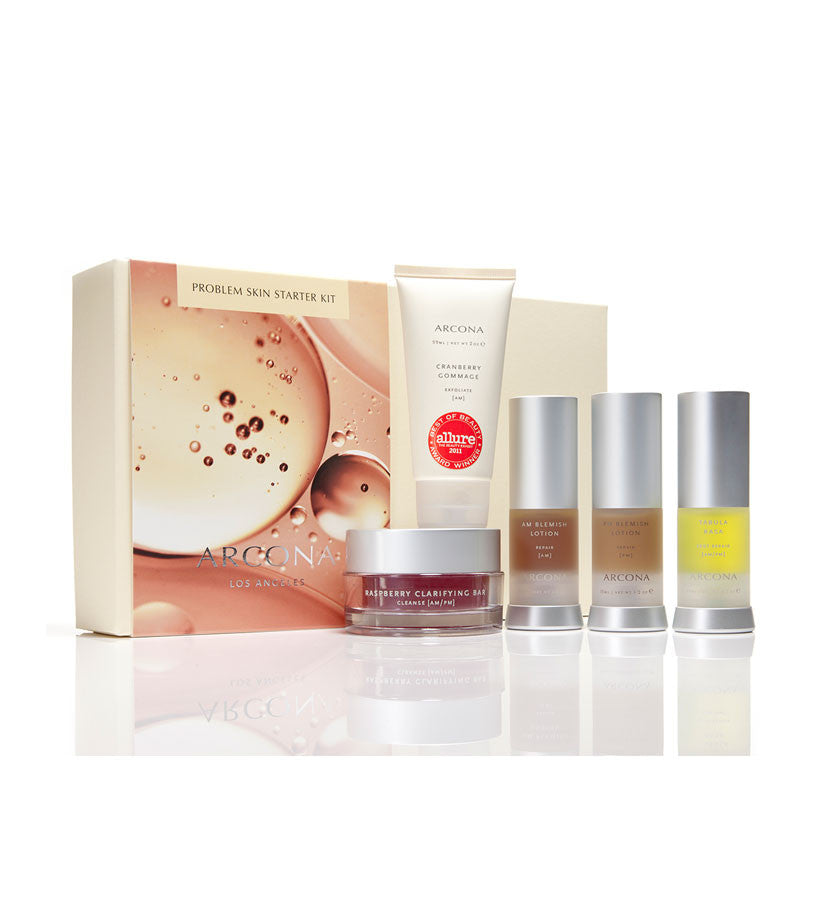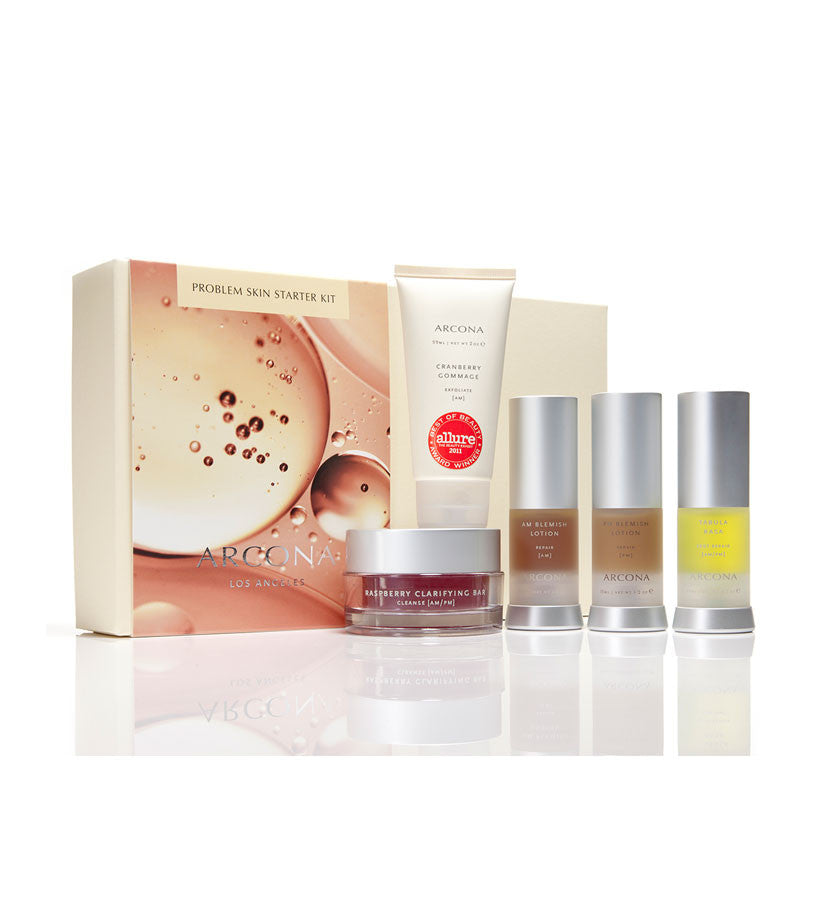 Arcona
Arcona Problem Skin Type Starter Kit
AM
1. Cranberry Gommage (Cleanse/Exfoliate)
2. AM Blemish Lotion (Treatment)
3. Tabula Rasa (Treatment)
PM
4. Raspberry Clarifying Bar (Cleanse/Exfoliate)
5. PM Blemish Lotion (Treatment)
Benefits
Helps speed up skin's renewal cycle
Tones, refines skin, and minimizes pores
Protects against environmental damage
Stimulates cell turnover & exfoliation
Helps restore the skin to its natural balance
Prevents breakouts and clogged pores
Controls oil production
Clarifies the skin and soothes inflammation
Directions
Step 1: Exfoliate/Cleanse
Lather cleansing bar to foaming consistency and apply with hands or cloth to wet face using light upward and outward massing circle. Rinse.
Step 2: Hydrate
After cleansing, apply thin layer to problem areas once daily or as needed. Leave on skin.
Step 3: Protect
Desert Mist: Shake well and apply one pump into palm of hand. Evenly distribute over face, including eye area, lips, neck and décolleté. (Note: Following application, allow product to dry on skin for approximately 3 minutes. Do not use too much product.)
Step 4: Cleanse/Tone
Use daily: Apply to wet face with light, upward and outward circles. Rinse well.
Step 5: Regenerate
After cleansing, apply to face, neck and décolleté with upward and outward circular motion. Use 2–4 times a week. On alternate nights, for dry skin, may use hydrator as in Step 2 above.