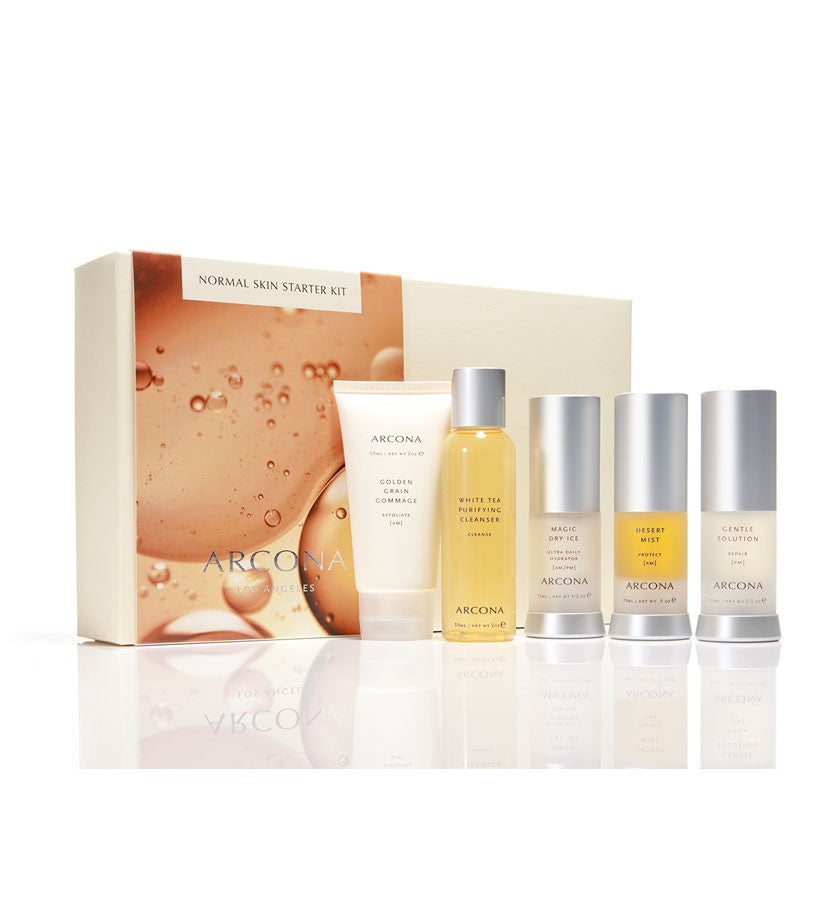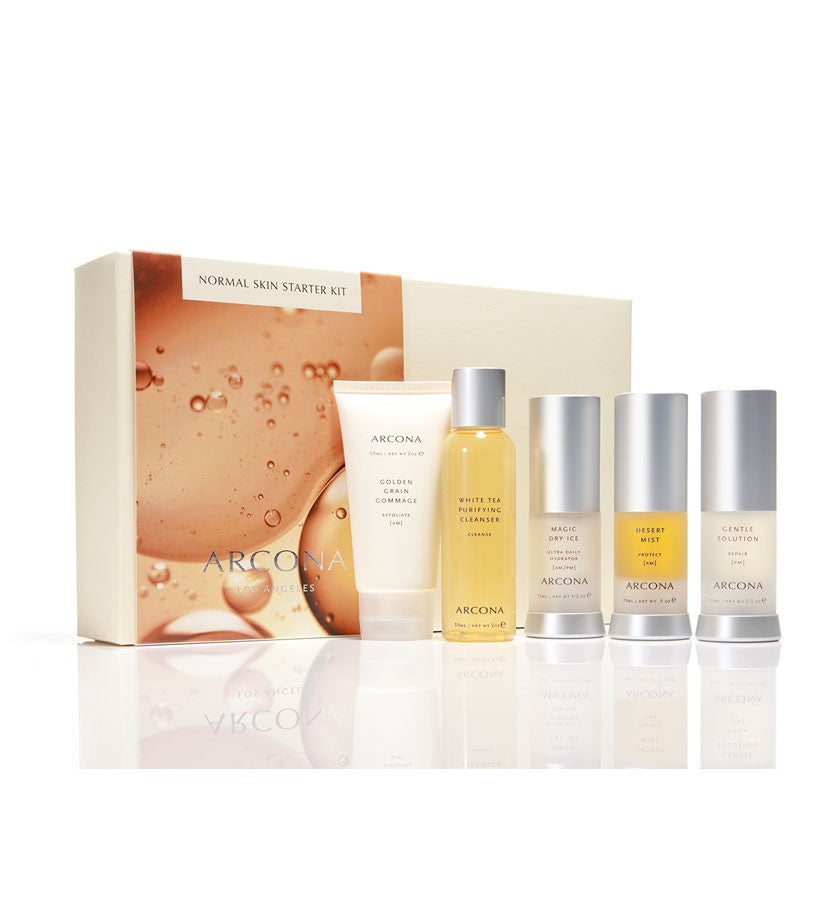 Arcona
Arcona Basic Five Normal Skin Type Starter Kit
AM
1. Golden Grain Gommage (Cleanse/Exfoliate)
2. Magic Dry Ice (Hydrate)
3. Desert Mist (Protect)
PM
4. White Tea Purifying Cleanser (Cleanse)
5. Gentle Solution (Treatment)
Benefits
Helps speed up skin's renewal cycle
Tones, refines skin, and minimizes pores
Protects against environmental damage
Stimulates cell turnover & exfoliation
Helps restore the skin to its natural balance
Directions
Step 1: Exfoliate/Cleanse
Place 1/2–1 teaspoon of exfoliating gommage in the palm of hand. Add a few drops of water, then mix and apply to damp face, neck and décolleté. Gently exfoliate, then rinse. Use gommage every other day. On alternate days, use your cleansing bar as specified in step 4.
Step 2: Hydrate
After cleansing, apply a thin layer of hydrator to face, neck and décolleté. Leave on skin.
Step 3: Protect
Shake bottle. Spray sparingly into palm of hand and then evenly distribute over entire face. Include eye area, lips, neck and décolleté. DO NOT SPRAY DIRECTLY ONTO FACE! May be diluted with a few drops of water for thinner consistency.
Step 4: Cleanse/Tone
Use daily: Apply to wet face with light, upward and outward circles. Rinse well.
Step 5: Regenerate
After cleansing, apply to face, neck and décolleté with upward and outward circular motion. Use 2–4 times a week. On alternate nights, for dry skin, may use hydrator as in Step 2 above